Louisiana Marketing Agency | Velocity Agency | All About Hashtags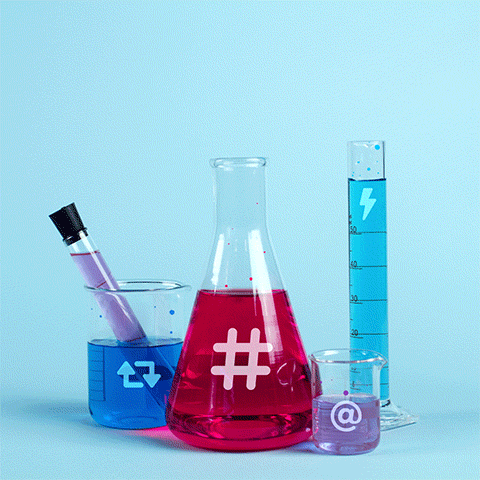 By now, you've seen hashtags everywhere on your social media platforms. They appear at the corner of the TV screen as you're watching a highly publicized event, and even on clothing and apparel. Although hashtags are extremely effective on Twitter and Instagram, it still seems to be a grey area to use them on Facebook. We all see hashtags on Facebook, but should we use them for our Facebook marketing strategies?
Use Hashtags Sparingly
The best aspect of Social Media is that you can monitor and track all of your data. By monitoring Facebook, it is apparent that using a few hashtags get the highest reach and engagement, and posts with the most hashtags get much less. Facebook creates a unique URL for the hashtags used so that they point people to the conversation to encourage more people to use the hashtag and create a more relevant conversation. These hashtags connect your content with other people talking about the same thing or looking for information about a specific topic. Using the correct amount of hashtags can extend your Facebook content past your audience.
Use Hashtags Correctly
On the right side of your Facebook, you will see the most trending topics each day. Keeping your posts relevant to those trending topics and utilizing those hashtags will make your post come up in the trending searches. It's also important to understand that since Facebook functions differently than Twitter, that you #shouldn't hashtag #words in the #middle of the #sentence. If you are thinking about using hashtags for your content, one of the best ways to find out if the hashtag has any traction would be to search using Facebook graph search.
Know your Audience
If your audience isn't socially savvy, then hashtags won't be that effective. However, many social media marketers feel that they can't go wrong by using them and might attract more socially savvy people. Hashtags also help you get to know your audience in general by social monitoring. If you have a hashtag specific to your brand or event, you can quickly check what people are saying when they use a hashtag. This allows you to measure the way your audience feels.
Integrate
The general public is on Facebook: meaning your parents, children, teachers, lawyers and more. The hashtag hasn't been fully grasped by the general public, but with the integration of Instagram, hashtags are brought over to Facebook much more than before. Since Facebook plays nicely with most other social media platforms, integrating the same hashtags that you would use on your Instagram and Twitter makes everything more cohesive in the long run.
However, many experts advise not to avoid linking the same posts for all the platforms as the language being used will differ and not have the same effect or results.
Velocity Agency is a premier Louisiana marketing agency that specializes in Digital Marketing. We keep up with all of the online trends, and our expert team of Social Media managers is well acquainted with the all-powerful hashtag. If you are looking to add some flair to your brand and have your product reach the right people, Velocity Agency is ready and prepared to help you reach success.