Happy 10 Year Anniversary to iOS App Store
On July 10th, it was the 10-year anniversary launch of the iOS App Store!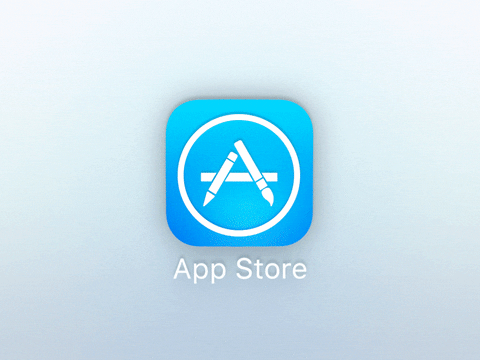 Steve Jobs referred to it as the biggest launch of his career. The App store now serves as one of the most important software stores on the planet having 2 million apps, 20 million registered developers, and revenues topping $100 billion over its decade-long lifetime.
In current times, it's easy to forget that things weren't always this way. When the App store first launched, things were downright strange. It's incredible to see how far we've come in the world of technology. In 2008, services like Pandora and AIM topped the charts. Companies like Snapchat and Instagram weren't around to compete and steal from each other. In fact, iOS wasn't even a thing yet.
Services that were important in 2008 actually took some time to become mobile services. Companies still had to learn how to adapt and build software for a whole new type of device that turned out to be very different from web and desktop services. Most apps from 2008 actually don't exist anymore. In 2008 it was all about novelty apps, such as iBeer, an app that turned your phone into the golden beer you wish you were drinking and responded to movement. Developers loved the iPhone's multitouch display and motion sensors.
The way things change is all about how we use our phones. 2018's apps reflect some of the more recent trends where social media is at the forefront. Our phones are now constantly demanding our attention with notifications and we scroll through feeds that will grab our attention.
There's an app for everything nowadays and here at Velocity Agency, we offer in-house app development. Apps can take your brand further than you ever dreamed it could go. If you are thinking about developing an app for your business, don't hesitate to call Velocity today!